In 2019, Pasini Leisure decided to launch their Monkey app, bringing their old loyalty scheme into the present day by giving customers a new way to collect points and stay in touch with their venue brands.
Whilst the name was already chosen to be in line with the company's most successful brand, Three Wise Monkeys, the rest of the brand was mine to determine. I led on the creative direction on this project, and was responsible for the creation of a wide variety of marketing materials including posters, social media graphics, and handouts for venue staff.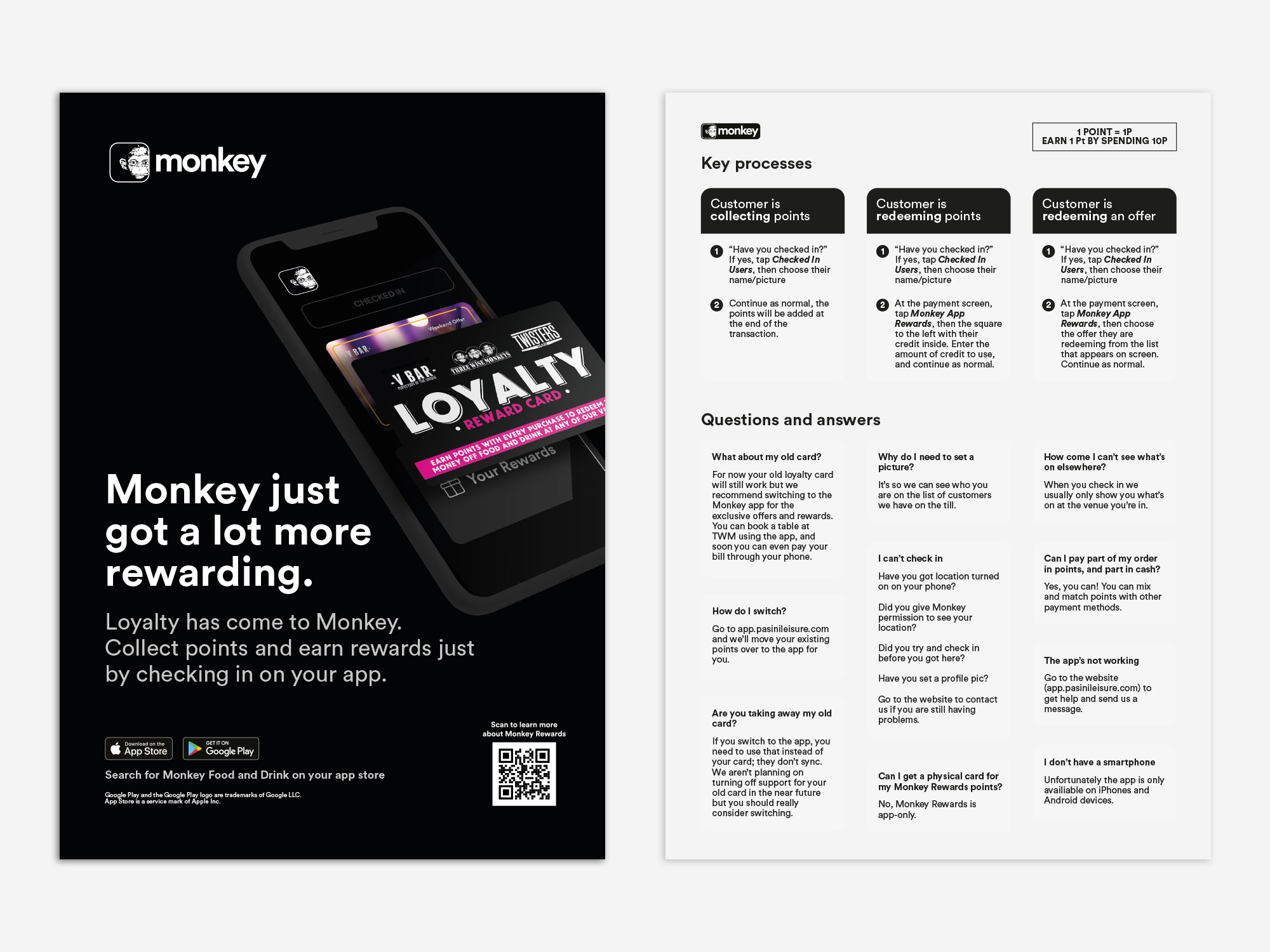 With the name chosen to keep the app in line with the company's biggest venue, Three Wise Monkeys, the brief was to include aspects of that venue's brand. Hence the Monkey icon was born – a simple crop of one of the three monkeys from the venue's logo with some small tweaks to optimise it for being an icon.
Dozens of materials had to be created for different stakeholders: customers, venue managers, bar staff, waiters, the list goes on. The brand was deliberately designed to be simple so it would be flexible. The 'design sheet' laid out some simple ground rules and provided example materials for other designers to base their work on. Because time was of the essence, a large technical document wasn't ideal: the brand and its rules had to be quickly communicated to a team of designers.
As the creative lead, my role was to delegate the creation of certain assets, like those that went to print, to other members of the team whilst still mucking in and getting other assets executed myself!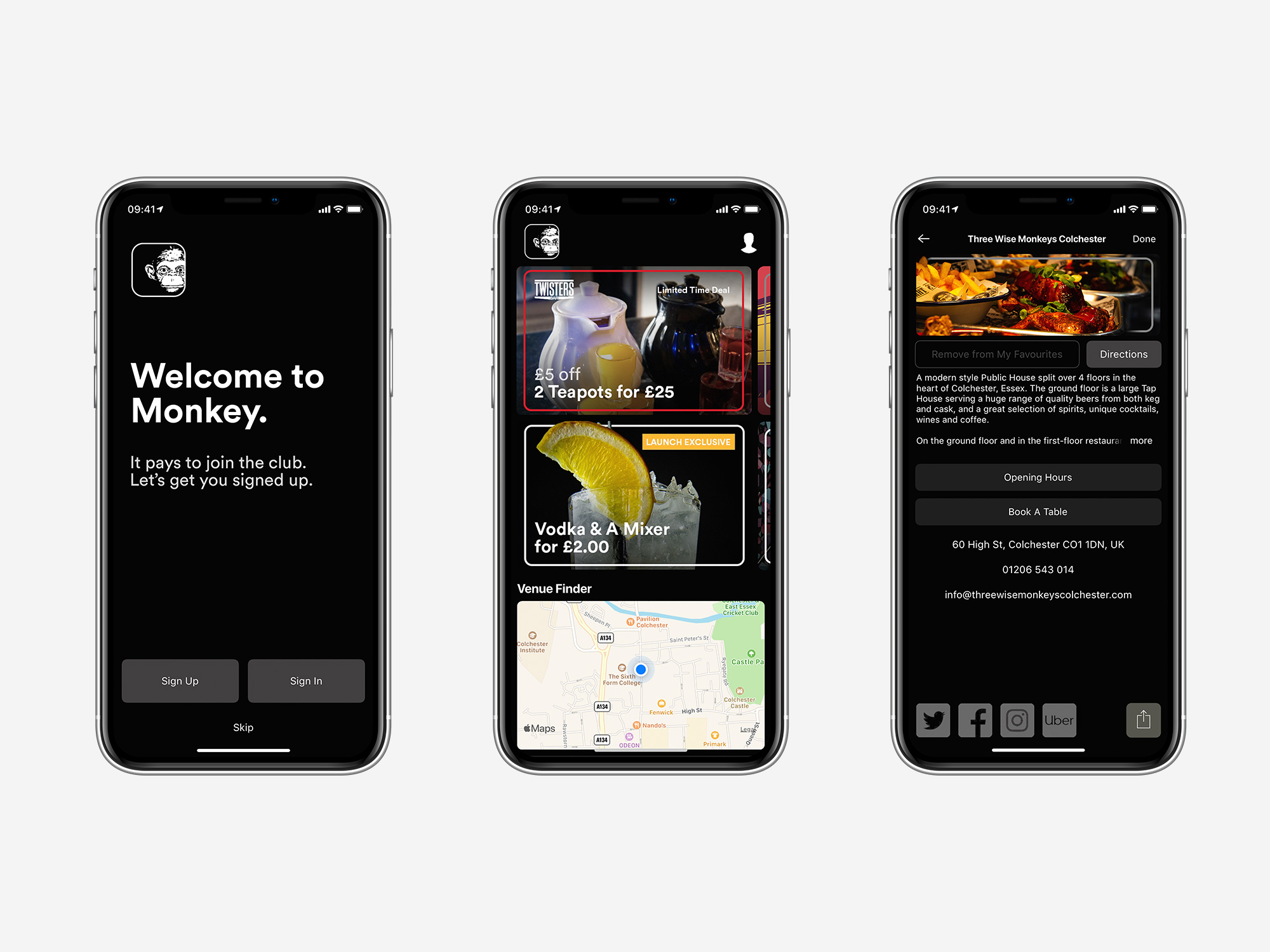 Like what you see?
Let's work together
Next project
Vaughan & Blyth