Hi, hello, hej!
I'm George, and I'm a graphic designer from Colchester, Essex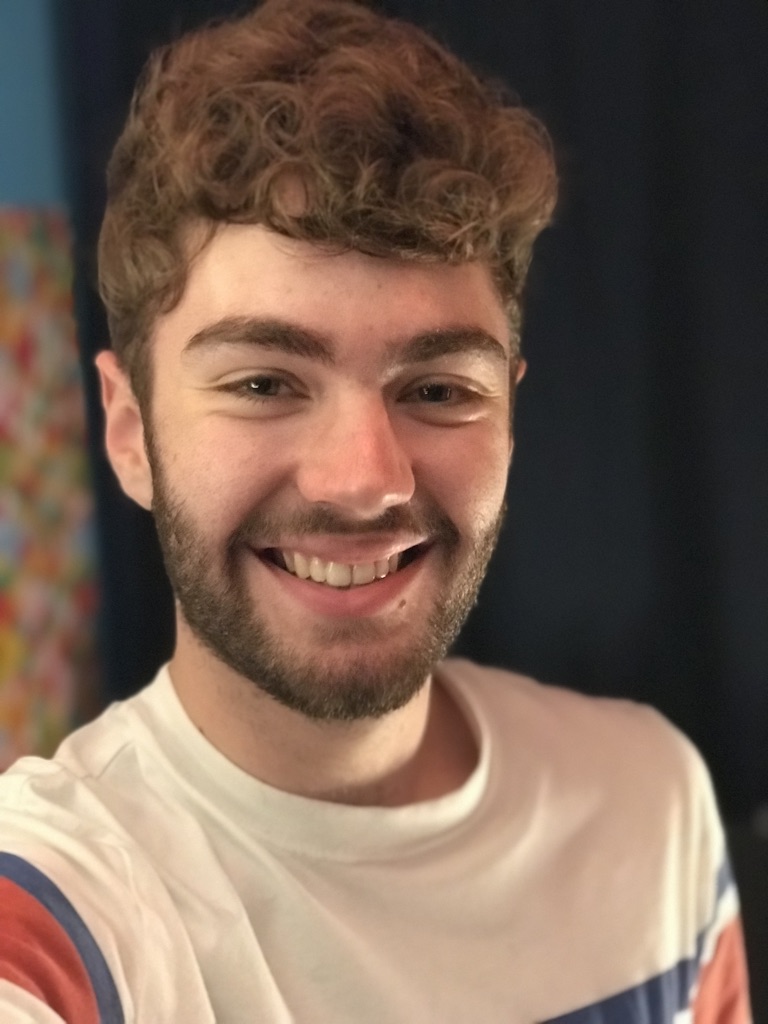 Take Me Out-style introduction done, it's nice to meet you! I hope you've enjoyed your visit to my virtual home so far. I'm a designer with a focus on branding and web design. I call Colchester, Essex home, but I'm ready to see the world!
I pride myself on the relationships I form with my clients and co-workers which not only make it easier to work with them, but also allow us all to be as creative as possible without fear of presenting a 'stupid idea'. I believe in throwing stuff at the wall and seeing what sticks: you'll find me constantly ideating rather than sitting in a corner musing over one concept.
There's plenty about my work on here already. Here's a little more about me as a person…
I love to travel, and I'm trying to see as much of Europe as I can. My favourite place I've ever visited was Stockholm, and Paris is a close second!
I'm the owner of a beautiful Manchester Terrier called Frank. He might be five years old but we still call him puppy.
I geek out over languages – I speak French, as well as bits of German and Spanish. I'm also learning Swedish – hej! Hur mår du?
My Spotify playlist is a real adventure, spanning everything from Little Mix to Republica…I wonder what that says about me?